hello@thecoddiwomplelady.com | 07952 715867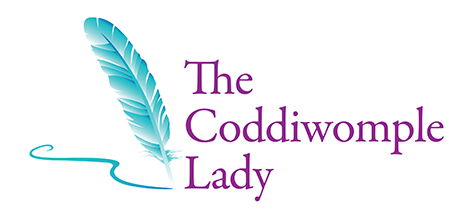 Wendy Jennings, The Coddiwomple Lady,
is the author of 'From Cancer to Coddiwomple'and a Reiki Practitioner based in the heart of the beautiful Kent countryside.
Coddiwomple (KOD-ee-wom-pul) Definition:
To travel in a purposeful manner towards a vague destination.
To travel purposefully toward an as-yet-unknown destination.
Use: "I'm in the mood to coddiwomple, I'll be back later!"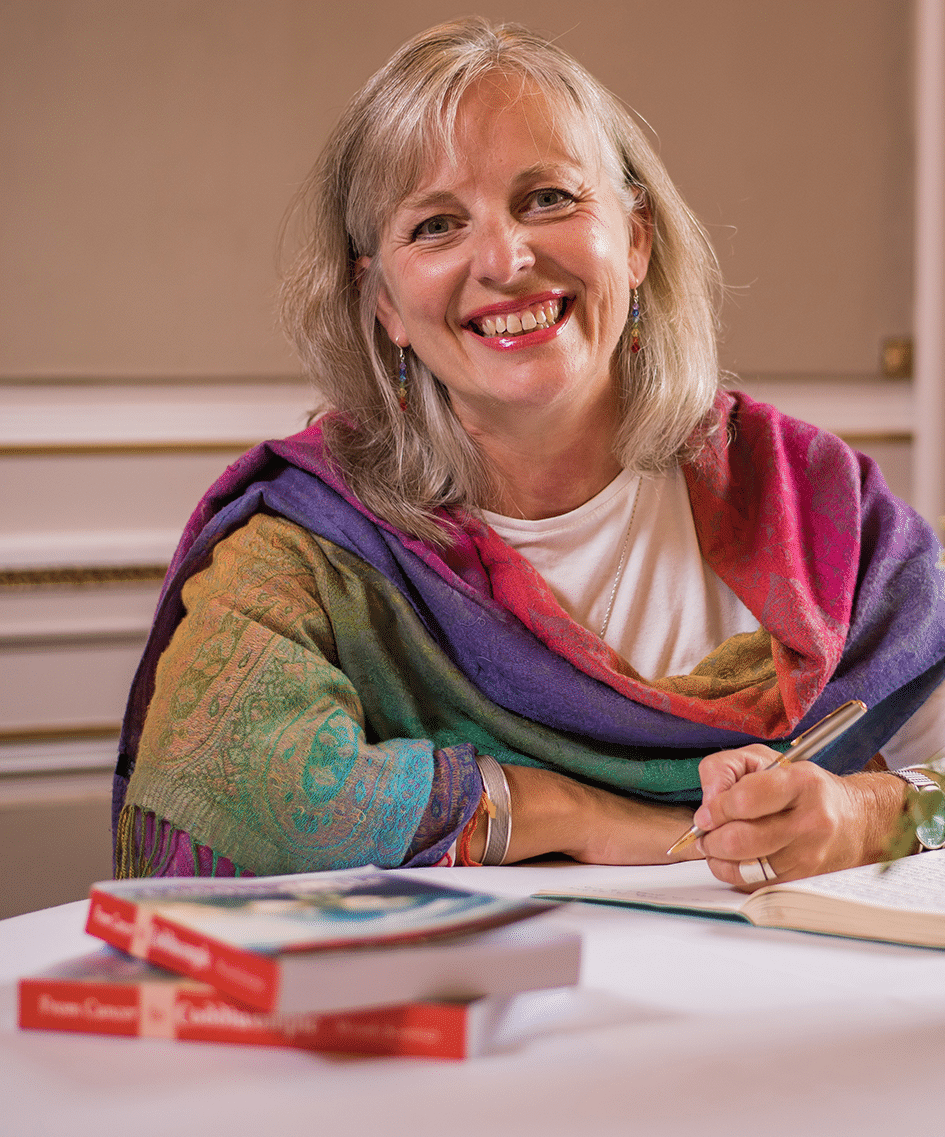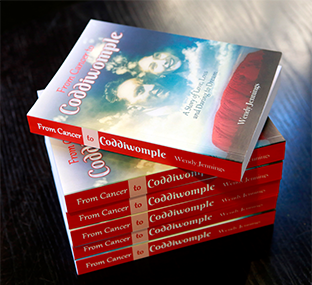 Wendy Jennings's book "From Cancer to Coddiwomple" is the story of living through her parents' devastating illnesses and how she re-built her life, piece by piece, after losing them both, within weeks of each other.
Wendy knew exactly where she was going, why she was going and what she wanted to achieve, as she embarked on the trip of a lifetime, to Bali and Australia.
Little did she know that these two inspiring and beautiful places, would lead her to a totally different 'destination' – writing a book…this book! "From Cancer to Coddiwomple" is the perfect read for anyone who has ever lost a loved one.
Wendy's book will support St Barnabas House hospice in Sussex, which looked after her family during the dark months and raise awareness of the often-missed signs and symptoms of Ovarian Cancer.
Wendy Jennings, The Coddiwomple Lady, is the author of "From Cancer to Coddiwomple" and a Reiki Practitioner based in the heart of the beautiful Kent countryside.
She lives with Tim; her other half, soulmate, best friend and 'Coddiwomple Companion'.
As well as writing and blogging Wendy enjoys the outdoors, drawing, painting, wine and chocolate! Wendy hopes "From Cancer to Coddiwomple" will help inspire others to enjoy life after loss.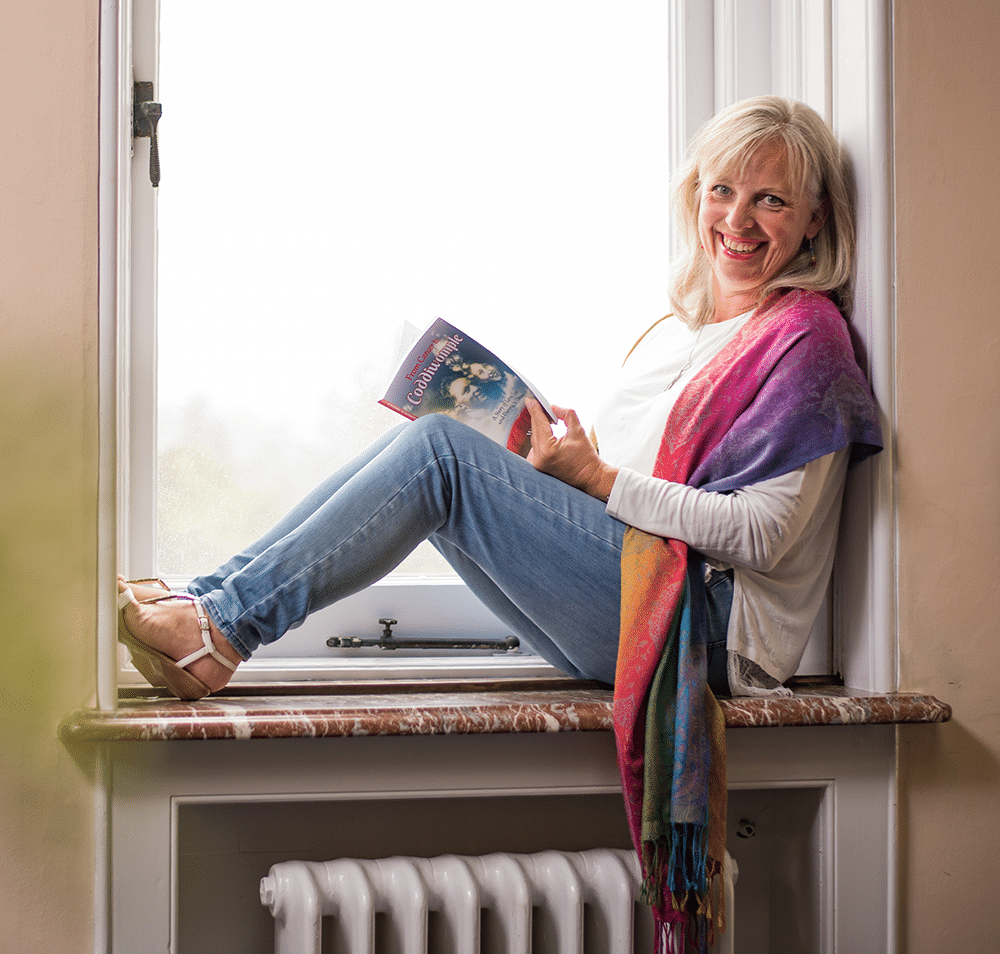 Life Coaching
– helping you to reveal your stepping stones to Happiness.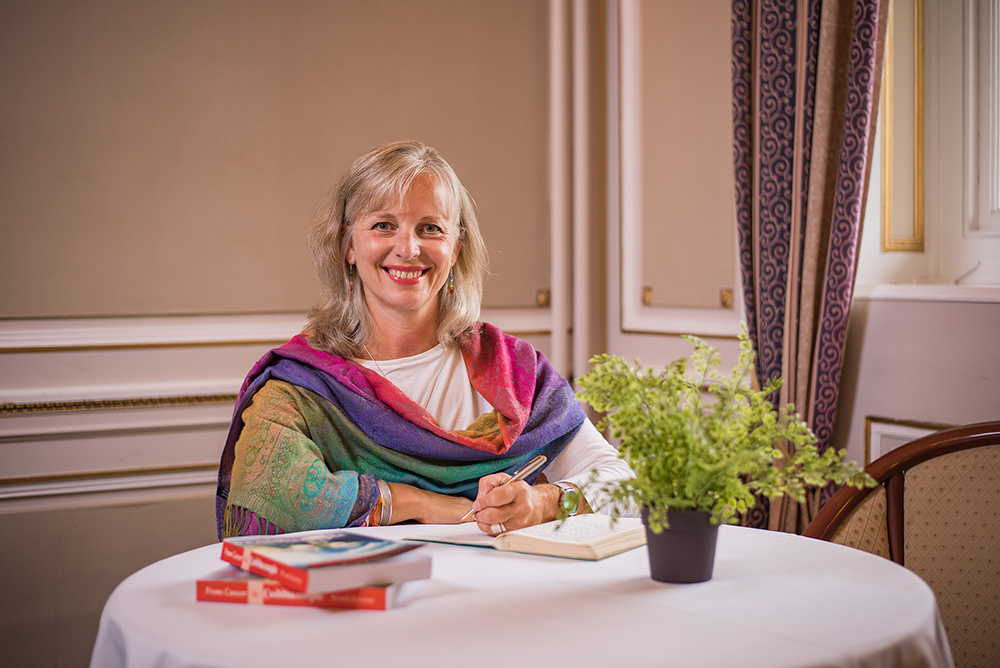 I never dreamed just how much of a positive impact publishing my book "From Cancer To Coddiwomple" in 2019 would have on me.
The inspiration behind the book has always been to inspire others to enjoy Life After Loss but I never expected it to take me on another coddiwomple as a Life Coach!
Life Coaching is a holistic way of enabling you to move from "thinking about" doing something to "enabling" you to do it. I can help you remove those stumbling blocks that are keeping you stuck.
I received Life Coaching myself following the deaths of my parents in 2012 when I was looking for my new purpose in life and I know how powerful it can be. I had all the answers but I didn't know how to unlock them, which is where coaching helped.
Since publishing "Coddiwomple" I have been contacted by many readers looking for support and guidance during their own journeys with Grief and Loss. I want to be able to give the best value that I can; and I don't just mean in the monetary sense (although that's very important), I mean as in provide the best support that I can, and that's what drew me to train as a Life Coach myself. I felt I wanted to put more tools in my Support Tool Box.
I love what I do and I get genuine goosebumps when I see clients' faces light up with "Ah-haaa Moments" and I love seeing them reaching their potential.
Sessions usually last about an hour and can take place face-to-face, online or on the 'phone and I tailor them to your individual requirements.
If you would like to know more about how I might be able to assist you I offer a FREE no obligation 20 minute Discovery Call so you can find out if I am the right person for you to work with.
Sounds exciting doesn't it?  What will you discover?
I can be contacted on hello@thecoddiwomplelady.com or you can find me on Facebook as The Coddiwomple Lady and we can arrange that first call to reveal your stepping-stones to happiness and fulfilment.
A amazing journal filled with life changing experiences of losing parents within a short time. Wendy has a warmth that comes through as well as a fun side which in grief we suppress. It is a beautiful story and it is just sad it is a true story. This book also gives some insight into signs of cancer which can easily be ignored.
Cath M – Gravesend, Kent